Infrastructure
TJ sets a holistic back drop to a students school life and its memories . The campus itself is spread around 8.11 Acres with almost 3,53,424. Square feet of Academic Buildings and Administrative spaces ,complete learning laboratories with smart class resources. Libraries, Laboratories and smart board support students in their academic.
Library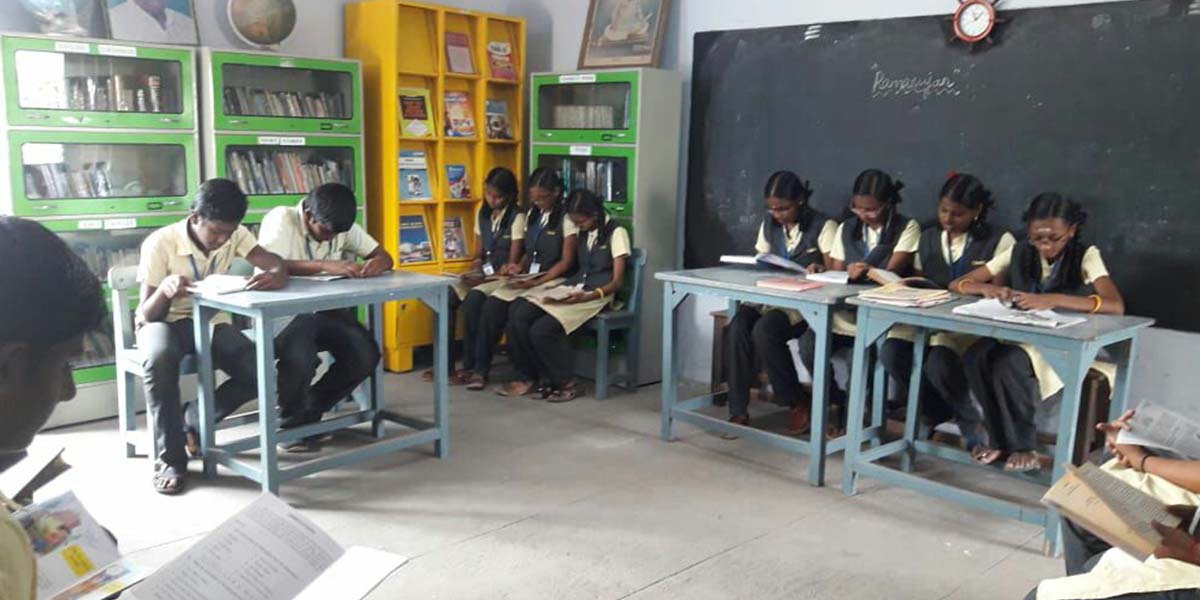 "The school library provides information and ideas that are fundamental to functioning successfully in today's information and knowledge-based society. The school library equips students with life-long learning skills and develops the imagination, enabling them to live as responsible citizens."
A library is an important source of knowledge to young minds in schools. It develops the important habit of reading among the students. Our school library plays a great role in the life of students by serving as the store house of knowledge with more than 3000 books of various categories. While the role of the school library remains constant, its design, digital platform, strategies and tools could change as technology changes.
Laboratories
A Science lab is a workplace for the conduct of scientific research. It helps students to remember the concepts better. It helps to transfer the experience to other learning situations. Laboratory teaching provides the first-hand experience and Laboratory training is required to develop skills necessary for study. In TJ, teacher–student and peer-to peer interactions contribute to develop learning experiences from the laboratory exercise. The School has well equipped laboratories for Physics, Chemistry, Biology and Computer. Students are encouraged to use these laboratories to learn through experiments. Every year latest instruments, specimens, charts etc. are purchased for these laboratories.