Management
"The best philanthropy is constantly in search of the finalities—a search for a cause, an attempt to cure evils at their source."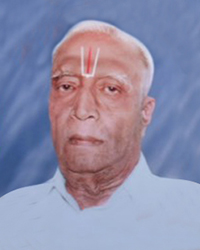 SHRI V. L. BALAKRISHNA NAIDU
FOUNDER
The tale of VLB Family began with the initiation of a school, TJMHSS, by the founder at his native village, Karadivavi. The Trust then flourished into Colleges and Schools. The Founder, an Eminent Industrialist and Philanthropist, Late Shri V. L. Balakrishna Naidu, incepted the VLB Trust in November 1981. The vision of the founder is to eradicate illiteracy as that form the root cause of all social evils with the mission to develop the nation and prosperity through education. The trust has been the beacon light for many in the field of education and determined to enhance the vision and mission through its luminosity.
The Founder, Late Shri V L Balakrishna Naidu, who was a man of great values, an eminent industrialist and philanthropist of Coimbatore, started the college with the aim of empowering the youth and also to work towards excellence with the vision of "Knowledge is Power".
---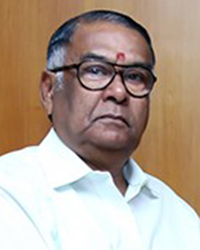 Mr. N. SURYAKUMAR

CHAIRMAN & MANAGING TRUSTEE
He started the VLBJ Trust as an off-shoot of the Main Trust. He is an untiring leader who guides dynamically.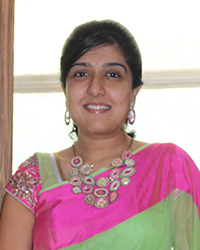 Mrs. JAISHREE S SANTHOSH
SECRETARY & CEO
She plays a vital role to accelerate the growth and to bring innovation to this trust with her futuristic vision from the third generation of the VLB family.
---
TJMHSS AT A GLANCE
Thiru Janarthana is committed to provide an enriching and balanced curriculum to the students who aspire to reach the highest levels in education.
In pursuit of academic excellence, we are determined to educate, encourage and challenge students to fulfil their physical, emotional and intellectual goals. We aim for academic excellence as an outcome. All the activities at school are focused giving our children joyful experiences which are realistic,functional and prepares them to meet the challenges of life.
While focusing on the areas of interest of every child, we help them explore a wider horizon and acquire new wings. At the heart of each of our endeavors there is a noble purpose, an exemplary quest to imbibe excellence and develop a well- rounded personality.
We provide our children with all the necessary infrastructure, facilities and amenities and help them grow up to be well educated global citizens with a vision.
---
VLBJ TRUST
The various Institutions under our Trust